App Overview
Our Features
.
Depending on your region, you can have access to information that can help you to plan your day and where are the best locations to go.
Flights schedule

Arrivals and departures grouped per hour by airport.

Conferences

Calendar with business events and trade shows.

Shows & events

Schedule for the next sports games and music shows.

Cruises

List with cruises count per day on nearby ports.

Theme parks

Park realtime crowd information.

Weather

Quick access to realtime weather and forecast.
Why use this app?
Make better decisions and
grow your earnings

.

Knowing the best places and time to drive, can be a game changer when you are a rideshare driver looking for pickup requests and can make your earnings bigger.
Drive fewer hours per day
Predict where will be the surges and prime times
Raise your chances for long rides
Increase your profit per hour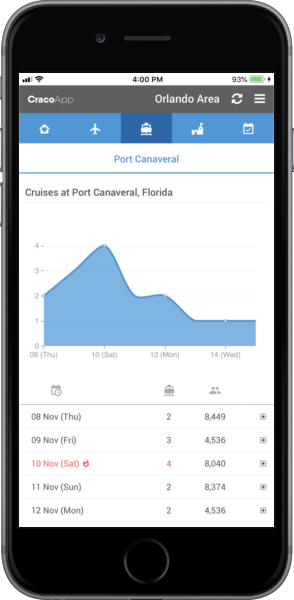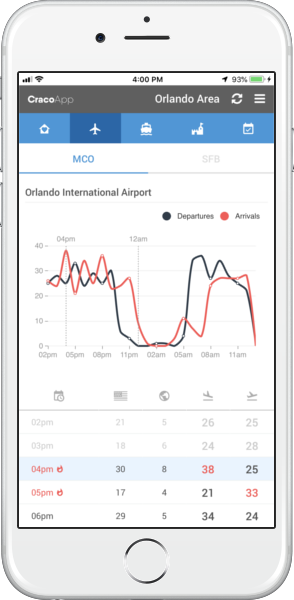 What this app do?
Craco gather and process information to delivery you
smart data

.

In order find the best pickups opportunities, CracoApp collect information from several different sources across the US to then merge, group, process, save, compare and display to you in one single place.

All those data are processed in cloud servers to keep your access to the information quickly and using the minimal of your phone resources and internet.
Cloud based

Data hub

Always on

Fast access